Acquisition of Verhoef EMC by the Stokvis Group
As per the first of June 2021 the Voorhout based Stokvis Group has taken over the electrotechnical specialist Verhoef EMC located in Sliedrecht from Pon Holding. With this acquisition the Stokvis Group strengthens her expertise in the field of hybrid drive systems, electrotechnical installations and services. This is of particular importance for ADS van STIGT one of the subsidiaries of the Stokvis Group. Together, the sister companies offer a complete range of mechanical and electrical systems. In most cases it concerns drive, control and monitoring systems for the maritime and industrial sector.
With ELSTO Drives & Controls, STOLK Services, EMCÉ Winches, ADS van STIGT and now Verhoef EMC strengthens her market position in the fields of industry shipping and offshore. Thanks to the new group member, an even wider group of customers can be provided with drive and control systems and the accompanying services. Neighboring towns as Gorinchem, Werkendam and Sliedrecht itself have always been bustling with activities related to shipbuilding, ship repair and dredging.

Verhoef (founded in 1954 and located in Sliedrecht) has in 2017 joined forces with Europe Marine Controls. Focused on the maritime, utility and industrial markets, Verhoef EMC is equally at home with new builds, refits and renovations as with designing and installing complete projects from the ground up. Core activities are electrical system integration, panel building and drive technology.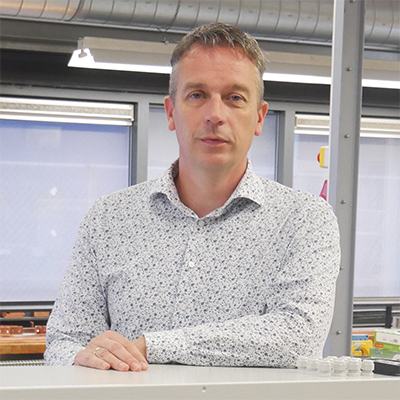 The field service is active across the globe to perform service, maintenance, repair, supervision and renovation work. Experienced and well trained staff is also available to remedy malfunctioning equipment. With inspections and examinations the quality and reliability of installations can be safeguarded.
At this moment around fifty staff is employed by Verhoef EMC. The primary field of activity is working on small and medium sized vessels, this, since the first of July, with Edwin Naaktgeboren as General Manager
First collective project
The first cooperation with, in the meantime, sister company ADS van STIGT came into being in 2019 for the Nora B, a hybrid tug built by Neptune Marine in Aalst. Verhoef EMC installed the wiring and motor control, and commissioned and tested the electrical installation.
Drive specialist ADS van STIGT supplied two ZF reversing gears with PTI (Power Take In) connection each fitted with a 192 kW electric motor. A hybrid solution in which a diesel engine is combined with an electrical drive. Verhoef EMC integrated the drive system in the control system of the vessel. With this configuration the tug can be operated at low speed with a minimal fuel consumption and be used in DP (Dynamic Positioning) mode. The vessel is actively holding a chosen position to enable the execution of position critical operations.
Synergy
Verhoef EMC offers a wide programme of electrotechnical orientated products and services in the field of drive technology. This with the option using the drive and control systems from sister companies. The maritime programme of ADS van STIGT and the industrial programme of ELSTO Drives & Controls are fully complementary to one and other. Both companies supply special and mobile drives among which winch drives by O&K (Orenstein & Koppel), a famous industrial brand that was acquired by Bonfiglioli in 2016.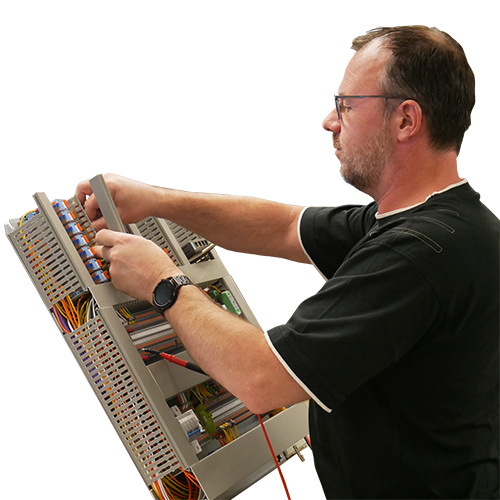 Services and systems by ELSTO Drives & Controls, ADS van STIGT and Verhoef EMC combine very well with the activities of winch manufacturer EMCÉ Winches and maintenance specialist STOLK Services, who are also part of the Stokvis Group.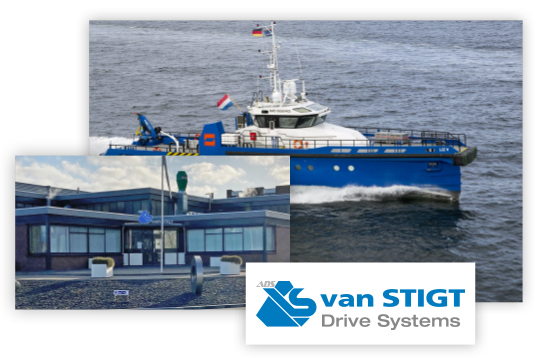 From now on Verhoef EMC and ADS van STIGT can offer their customers mechanical and electrical systems from a single source. Since the takeover a number of orders for combined projects already have been executed. Often concerning hybrid or fully electric ships propulsion systems for inland shipping, coastal vessels and tug boats. ADS van STIGT supplies the so-called tail pieces including control and monitoring system. Verhoef EMC then supplies and installs the related wiring, overload protection and electronic controls. Certain project solutions are also offered as modular systems on the market.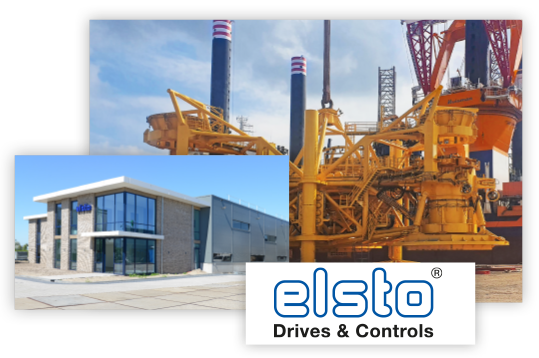 For industrial activities Verhoef EMC closely cooperates with ELSTO Drives & Controls in Voorhout. ELSTO produces and supplies both standard and customer specific drive and control systems. Machine controls and drives can be integrated by Verhoef EMC into a fully functional system. For both new builds as refits it often concerns designing, installing and commissioning complete installations often in close cooperation with the customer or end user.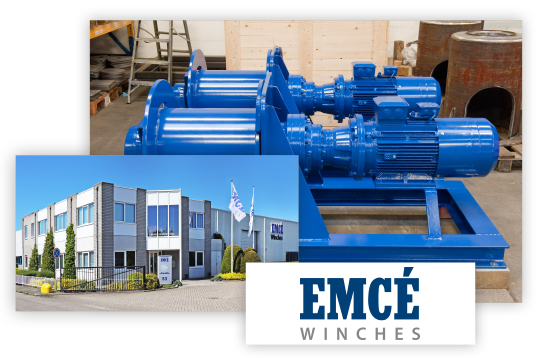 Verhoef EMC currently works on its first project with sister company EMCÉ Winches, an internationally renowned manufacturer of standard and custom winches, capstans and reels. Verhoef EMC has extensive experience with the integration and control of winch systems. The first project concerns the production of a special hose reel. Verhoef EMC is responsible for installing the wiring system and the electronic integration of the reel into the ships control system.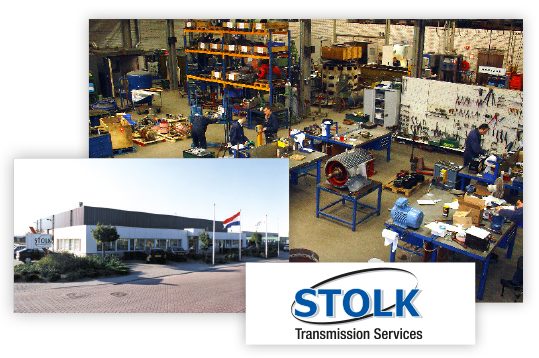 With sister company STOLK Services impressive synergic effects are expected regarding maintenance, repair and renovation activities. Where STOLK Services primarily focuses on machine builders, Verhoef EMC focuses on the Maritime industry. Modernizing, automation and electrifying existing machines and installations is high on the agenda.
Focused on the future
Verhoef EMC will, together with her sister companies, closely follow all technical developments. At this moment ADS van STIGT is working on the first orders in which condition monitoring of bearings, lubricants and gearbox components is required. Doing so the possibilities offered by IoT (Internet of Things) is brought to more and more industrial applications.

Automation is gaining more and more importance with dredgers, working vessels, lifting platforms, tugs, pontons, patrol vessels, measuring vessels or supply vessels. Also with yachts the demand for electrification increases. Communication, navigation and controls systems are getting more important. The number of PLC's, IPC's and HMI's on board will only increase, just as the number of hybrid and fully electric propulsion systems. Human tasks are rapidly taken over, and fully automated navigation is only a matter of time. A challenge that Verhoef EMC and the other companies in the Stokvis Group gladly will meet.